Discover the Subaru Range
Sedan and Hatchbacks
SUV
Performance
Hybrid
Sedan and Hatchbacks
Discover Our Sedans and Hatchbacks
Sedan
Spending time with friends is one of the best things about life. That's why you'll love the Subaru Impreza Sedan and your friends will too. Loaded from head to toe with advanced driving and entertainment technology, it's fun for the driver and backseat ones as well.
Hatch
With a sleek, modern exterior, it not only looks smart, the Subaru Impreza Hatch thinks smart. The interior is better than ever too, with contemporary styling, high quality finishes and super comfortable seats. Look closer and you'll see that many of the features you want come as standard, which we think makes Impreza one of the best value cars on the road.
SUV
Discover Our SUVs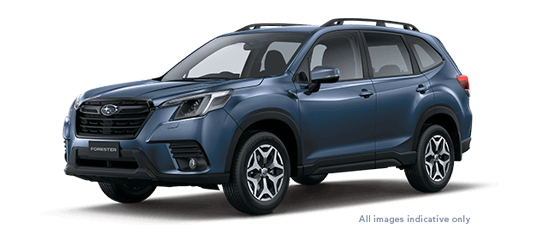 Forester
An absolute beloved classic, the Forester has been passed down through generations and loved since the very beginning. There really is no better SUV for you and your family to embrace epic adventures, spontaneous trips and everyday moments for memories that will last a lifetime.
Outback
The Subaru Outback is the perfect SUV perfect for growing families. Loaded with advanced safety and entertainment technology, great space and smart storage it's one of the best cars on Australian roads, tracks and highways. It looks stunning and drives like a dream. Imagine the family memories you'll make with yours.
Performance
Discover Our Performance Cars
BRZ
With its racing inspired design and STI motorsports technology, Subaru BRZ is a coupe that delivers one thrilling ride. From the sports bucket seats to the self-levelling LED headlights, it unleashes the best in Subaru design and engineering. Backed up with state-of-the art infotainment, intuitive tech and uncompromising safety.
WRX
Built for pure driving excitement the Subaru WRX delivers raw power and attitude in a distinctively racing-style sports body. With high performance handling and intelligent driver assist features, the WRX is capped off with the very latest protective, preventative and predicative safety.
WRX STI
Designed to push the limits of engineering and design, Subaru WRX STI is Australia's iconic performance vehicle driven by an adrenaline pumping turbocharged engine. The raw power, high performance suspension and driver-centric features – including SI-Drive - are matched by striking STI accents and a dynamic rear spoiler.
Hybrid
Discover Our Hybrids
Crosstrek Hybrid
Ready to inspire you to move to the beat of your own drum, the all-new Symmetrical All-Wheel Drive Subaru Crosstrek delivers an irresistible blend of attitude and unmatched capability to set a new benchmark in the small, compact SUV segment. The all-new Subaru Crosstrek AWD Hybrid L and Subaru Crosstrek AWD Hybrid S boasts the self-charging, latest technology of Subaru's e-Boxer combined with legendary Symmetrical All-Wheel Drive to provide capability, add latest cutting-edge technology and safety features, ready for your every day, and off-road adventures.
Forester Hybrid
The self-charging Subaru Forester Hybrid boasts super responsive handling, impressive driving efficiency, great low-end performance and economical fuel consumption. All while delivering the engineering, entertainment, comfort, performance and spontaneous adventures Subaru Forester is famous for.
Why Bathurst Subaru
We have sales, service, parts, finance, car care and accessories departments. There is no need for our customers to go outside our Dealerships as we can meet all their needs in the vehicle purchasing process in one place.
Not only do we know your Subaru better than anyone else in the NSW Central Tablelands, we have a complete range of finance options. Just choose your car and let us sort out the Finance. It's a one-stop shop..
Finance Options
At Bathurst Subaru, we offer a complete range of car finance solutions, tailored to suit you and your New Subaru. Our expert finance team to will work hard to find the perfect package to meet your needs and budget.
Fleet
If you're interested in purchasing a Subaru fleet for your business, then be sure to visit Bathurst Subaru. We understand that every business is unique and our team will work hard to understand your individual needs to tailor a solution that's perfect for your business!